QBrowse Solutions: The Future of ERP Integration
Our ERP solutions for QAD customers help your business grow, improve efficiency and create new functionality in the areas that matter most
Here at QBrowse Solutions, we pride ourselves on helping businesses stay ahead of all the advancements in their industry. Our goal is to support your business in the areas that matter most, helping your enterprise become more agile, more efficient, and ultimately more successful.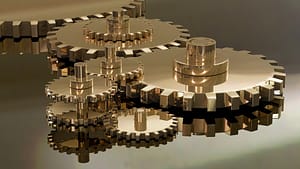 Our solutions supercharge your ERP software, ensuring that you are able to efficiently manage your accounting, procurement, project management, risk management and compliance, and even supply chain operations in a single place, using tailored solutions that meet your unique business needs.
From customer portals that give customers a VIP, self-service experience, to a single environment where all of your company's suppliers are housed for smooth, precise interactions – here at QBrowse Solutions, we make it happen for you!
If you are looking for a one-stop solution for all of your business's current and future enterprise resource planning needs, then we're exactly what you're looking for!
Connect your ERP software with your external partners for automated integration and better collaboration

Accelerate your business processes, with up to a 30% increase in efficiency during your business' day-to-day operations

Customize your ERP solution to suit your needs without modifying the source code, giving you more flexibility and functionality as needed