Take your efficiency to the next level with QBrowse solutions
Connect your business external partners to the main ERP processes
Suppliers portal, Customers Portal, External Warehouse Portal, External Manufacturing Supplier Portal
Improve the efficiency of your enterprise day-to-day activity by at least 30%
Develop new required functionality in a "quick win" mode and with minimum code
Efficient ERP software to streamline your business!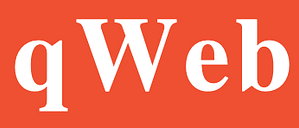 I want to thank QBrowse Team for the great efforts ramping our system, fast and with such efficiency. The QBrowse System reduced and focused communication between our team and our suppliers' focal points to a very simple easy and clear data communication. All PO's are pushed and approved throw the QBrowse system, we have clear and friendly feedback for all our PO's approval, Supplie
r comments, Supplier KPI's, NC Status, Payment status, and more. All in one place for each supplier.
The implementation was fast with almost zero problems along the way – Thank you for the great support.