Companies used to be run isolated, developing, and producing everything in-house. Today, that method is a sure route to failure, as it's the businesses that collaborate with external partners that are more agile, more efficient, and most likely to succeed.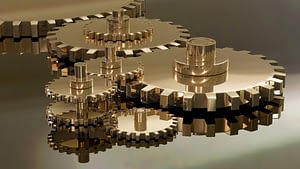 Implementation of innovative technologies and advanced data processing systems; affords a clear perspective of the world within the business communities and enables an efficient and effective smart purchasing and financial management than ever before.
The portal consolidates in one environment all of the organization's suppliers and allows smooth, precise, and fast interaction with them.
Customer portals are also important to customer service because customers today expect a certain amount of self-serve capability. They are increasingly tech-savvy and capable of conducting information searches on their own. In general, your customers are expecting a VIP service. Any barrier to getting answers to their problems and solutions to their issues results in a decreased CSAT (customer satisfaction) score.
So if you want one powerful platform to manage all your important stakeholders at one place, then QBrowse is the solution you're looking for!
Connect your business external partners to your main ERP processes
Improve the efficiency of your enterprise day-to-day activity by at least 30%
Develop new functionality without code